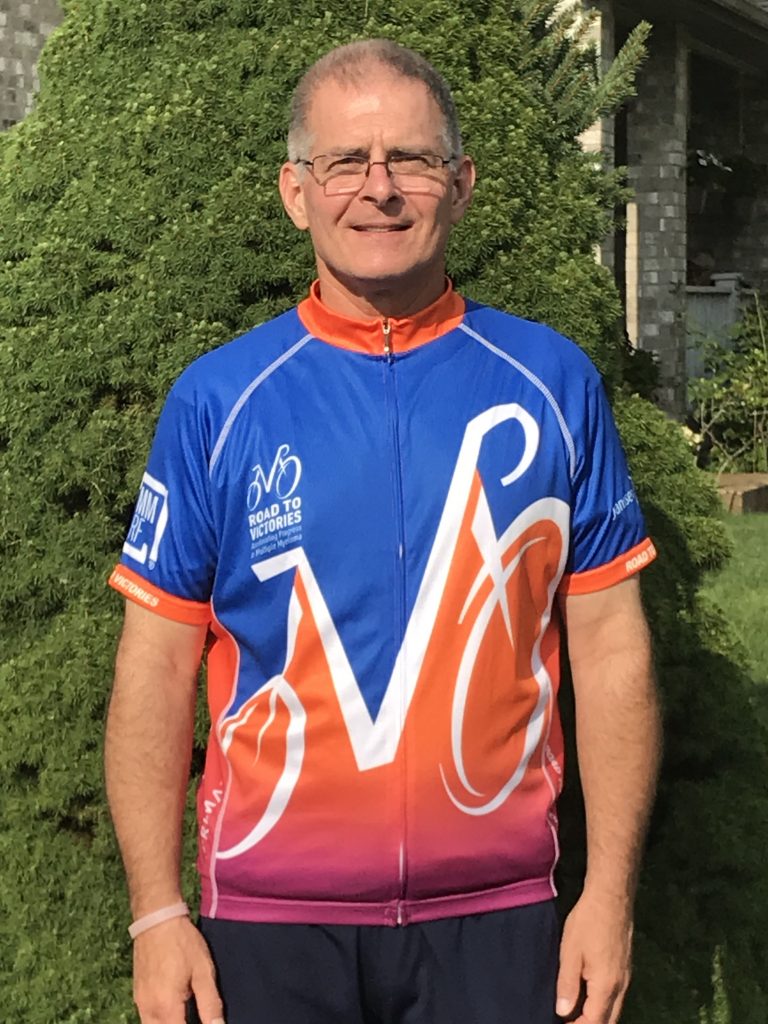 Brian was diagnosed with Multiple Myeloma just about in February 2015. Although he was a clinical pharmacist practicing in Internal Medicine, he knew almost nothing about the disease and only recalls having attended to someone with myeloma once, maybe twice. Little did he know that he was about to become a myeloma expert. Little did he know what was in store for him once he was diagnosed.
After many procedures and treatments – ones that he can describe better than the average myeloma patient due to his profession, he is in remission, and his prognosis is good. He and his doctor are cautiously optimistic that he will continue to remain in remission for many years to come as long as I tolerate the treatment without any serious side effects.
His gratitude for the many treatment options available, and the remission of his disease is what has motivated him to join the Road to Victories Team." If it weren't for the research spearheaded by the Multiple Myeloma Research Foundation (MMRF), I might not have been here to write this blog and take part in this ride. Through their efforts, and the efforts of many others, there has been an explosion in new medications approved to treat MM over the past 10-15 years, two of which I directly benefitted from: I am healthy, working full-time, and have pretty much resumed doing everything I did before I was diagnosed. I have been fortunate and have benefitted from these new medicine and treatment discoveries that have been funded and supported by the MMRF. It is now time for me to pay it forward by helping the MMRF to continue to provide life-saving research funding for MM medicines and treatments.
To support the MMRF via my Road to Victories efforts, please visit: https://endurance.themmrf.org/R2VVermont/BrianSabolRide2019