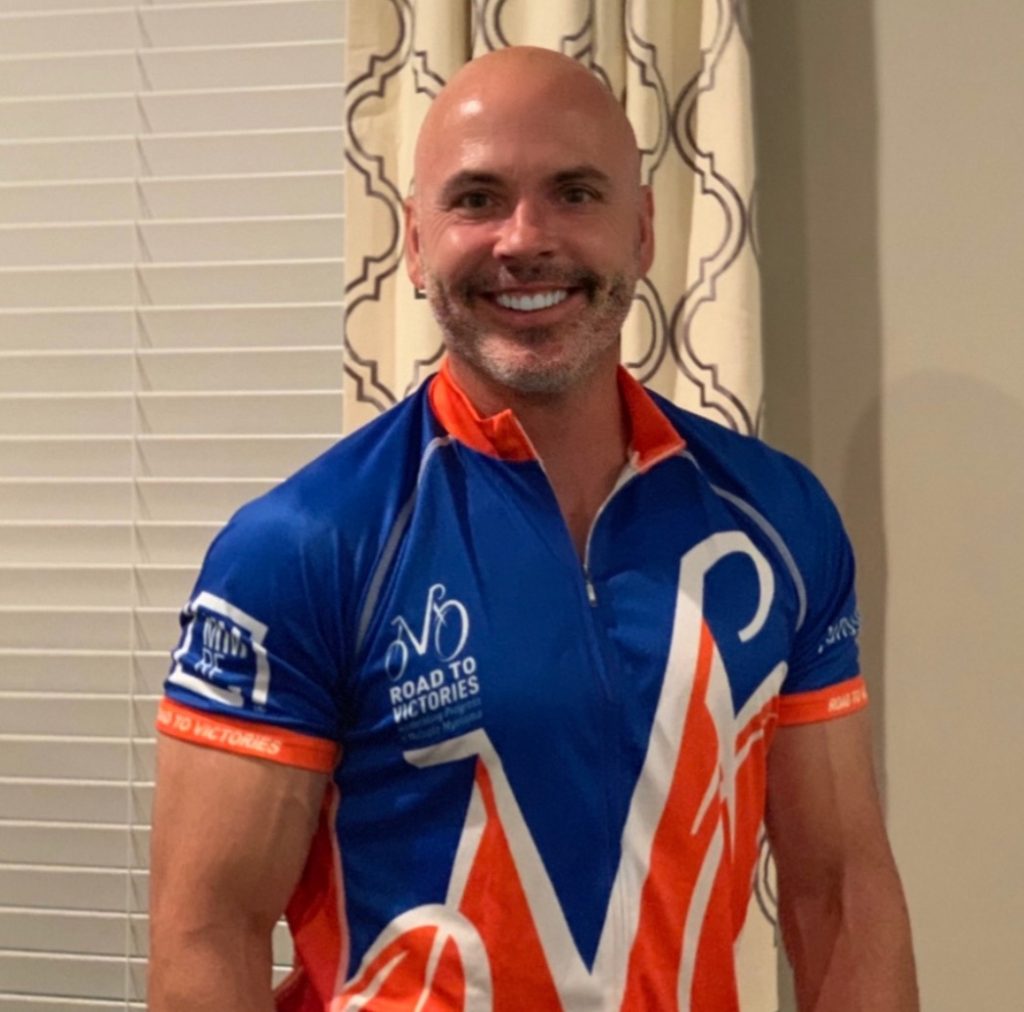 My name is Matt Stella. I am the National Policy & Advocacy Director; Oncology Hematology; Johnson & Johnson Healthcare Systems Inc. My responsibilities include developing and managing strategic alliances and serving as the single point of contact with all advocacy partners (patient and physician) across the therapeutic area.
Being a part of the Road to Victories Team holds a very special place for me. I lost one of my best friends, Greg, in 2015 to multiple myeloma.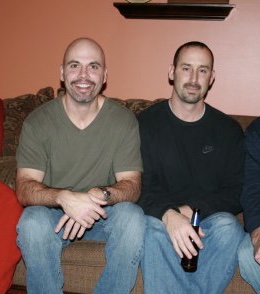 Greg courageously battled the disease for 13 years and sadly passed on July 10th, 2015. He is survived by his wife, two 12-year old boys, and his family.
Being part of this team, and participating in this ride, is in honor of him. It means a tremendous amount to me. Greg was a loving, loyal, gracious, kind, and incredible husband; father; son; uncle; and friend. He is missed every single day and his passing has left an empty space in the lives of everyone he touched. We all learn to continue to live without him by our side, but his memory is a constant with us. I miss my friend.

As part of the Janssen Oncology Team, I can attest to the direct emotional attachment and motivation to supporting the Oncology Franchise and helping to change the lives of patients who are battling cancer. In one of my first conversations with MMRF, I learned of the Road to Victories event and Janssen's partnership with MMRF. So, when this opportunity was presented to me, it did not take me longer than a second to know I want to be a part of this cause. I want to do my part in helping to continue the fight against multiple myeloma in honor of those still so courageously fighting the disease and in memory of those who lost their battle against this awful cancer.
In helping to raise money to fight multiple myeloma, I feel it is my way to help the larger movement to help people who battle this disease. I joined the Oncology Franchise in January 2019. I can remember sitting in one of my first commercial meetings, and there was a patient story about someone who continues to courageously move forward in life, and it included stories about the advancements in treatment. It literally brought tears to my eyes as I thought of the incredible advancements in helping patients with MM. It was both a hopeful feeling and a sad one…because I feel Greg just missed all the advancements that have been made in the past few years.
In the end, I know this will be an incredibly memorable and emotional experience for me. I am grateful for the opportunity to be part of the R2V Team, and I look forward to sharing the time with others who want to make a difference.
If you would like to support my efforts, please visit: https://endurance.themmrf.org/R2VVermont/InMemoryofGreg