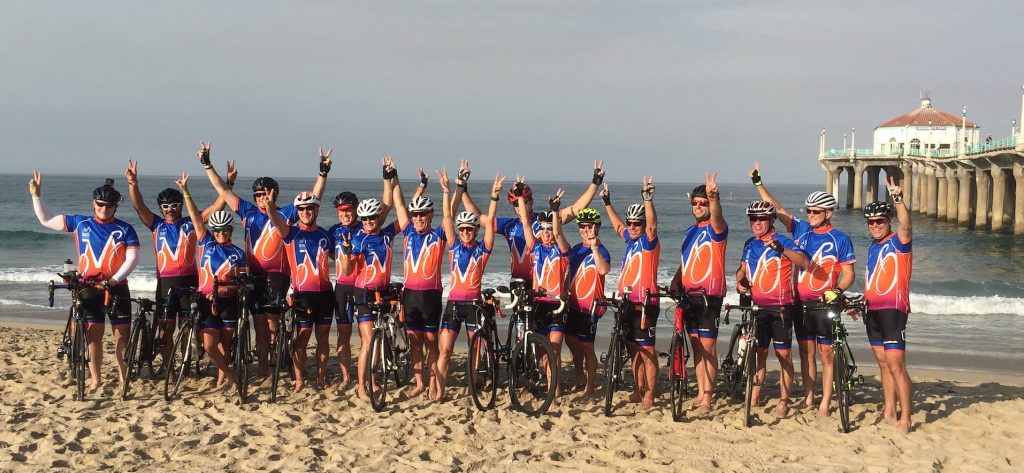 I have been a part of the Road to Victories program for all three years of its existence. It has been one of the most rewarding decisions that I have ever made. Not only has it been an opportunity to raise awareness for the need for a cure, it has also provided an opportunity to build friendships that have grown over the years. I have friends who have lost their parents to Myeloma, as well as a friend who is currently fighting the battle.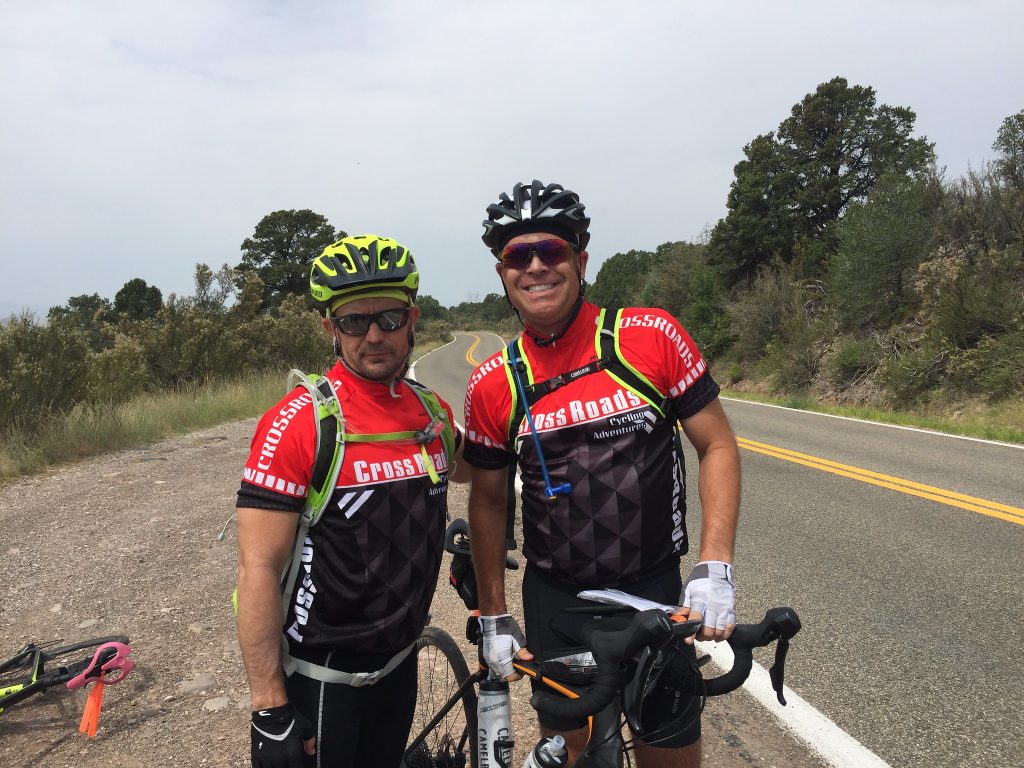 I was blessed enough to participate on the first ride with one of my best friends I've known since high school. He lost his mother to Multiple Myeloma a few years ago, and this ride was a way for us to honor her. I also ride for all of those with Multiple Myeloma who ride with me. Inspiring is a word that falls short when I think of what they have meant to me. There is also the reality that smacks you in the face when you learn of a past rider, who are no longer with us. A perfect example of why "improved treatments" is not good enough.
Our 2018 Utah Team. Banner filled with names of myeloma patients
In the past, I raised money for causes by writing a check…it has been a different experience asking others to donate. I am humbled by the responses I have gotten and the amounts that others have donated. It makes me push on during those days where the miles seem to last forever….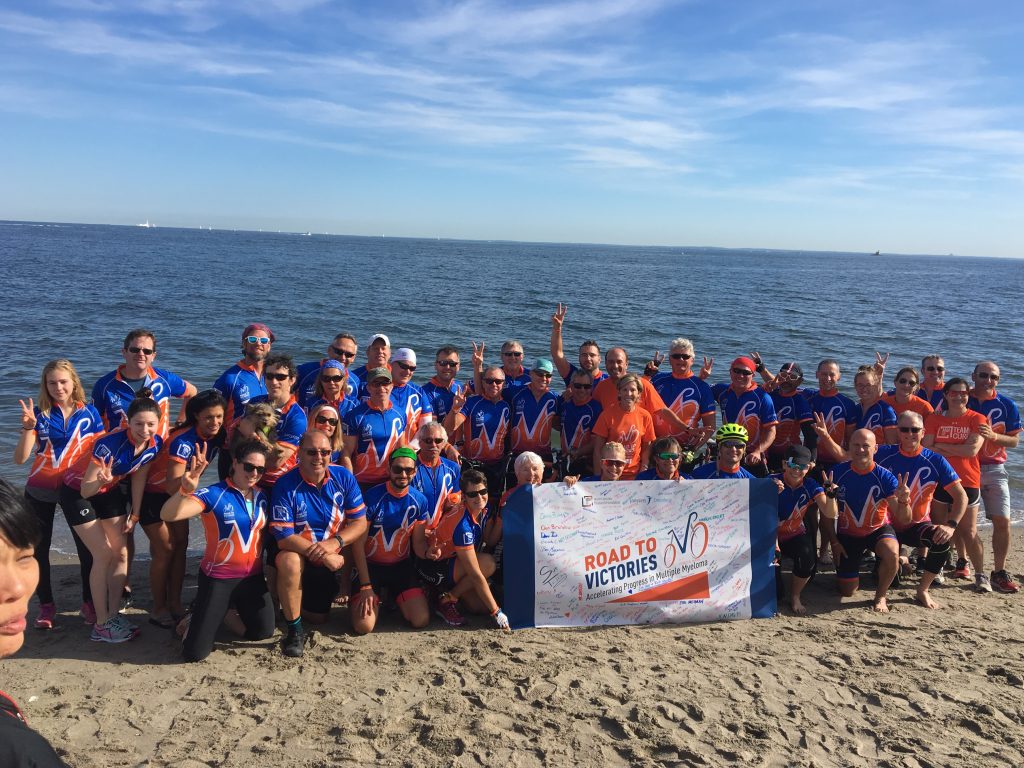 I am very excited to ride this year for a couple of reasons…First, there are many returning participants, so it will be a sort of reunion that will ensure smiles and hugs for all…I look forward to hear how patients are continuing to LIVE with this disease. Second, I love the beauty and challenge that riding in VT brings. I wanted to work for the donations that I raised, and the mountains of VT will guarantee that will occur. Finally, I love the fact that I work for a company that believes in the patients that it develops drugs to treat. We invest in development, but we also invest in connections…the goal of developing therapies is not to treat disease, but to hopefully cure patients. I'm just proud to be along for the ride….even if there are hills.

To learn more and support me, visit https://endurance.themmrf.org/R2VVermont/RobForbes