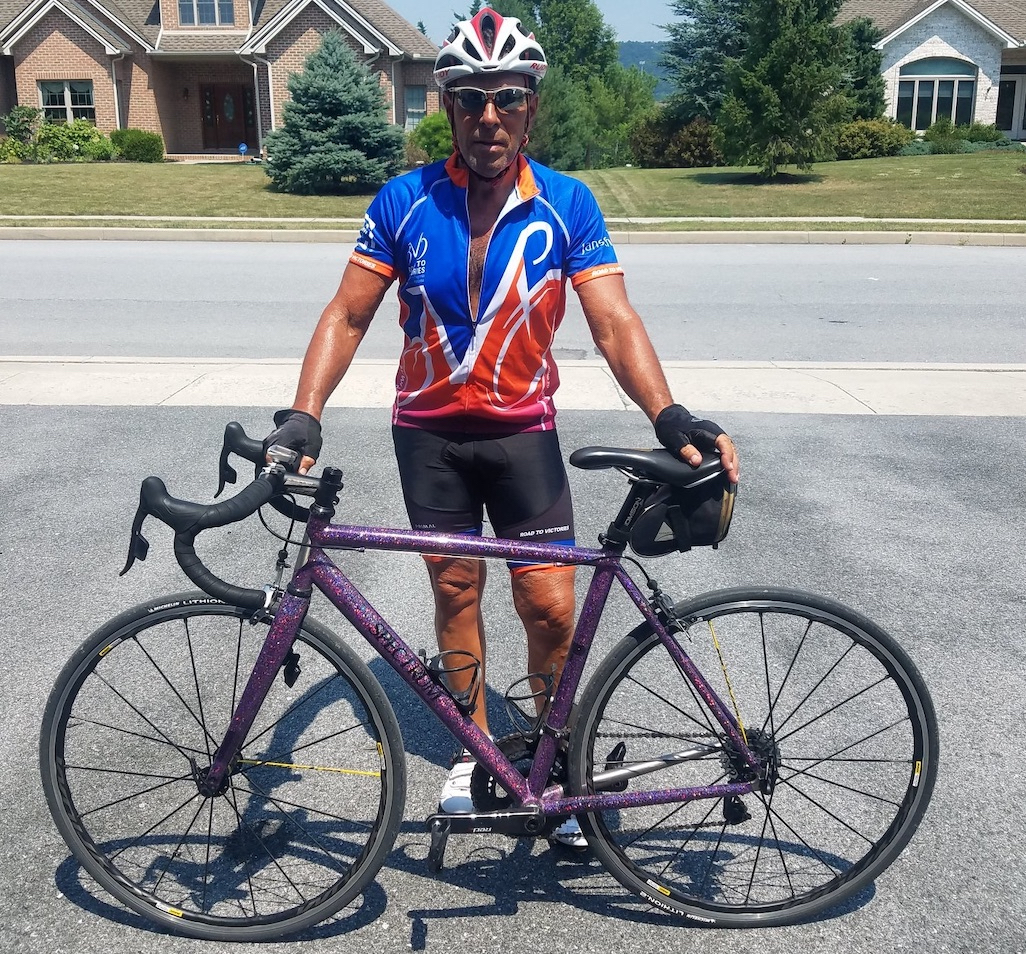 From the moment of my diagnosis my goals, in addition to staying alive, have been to educate myself on the science of myeloma and its treatment, and to use that knowledge to help others fighting the disease. I have shared my knowledge and experience by writing 25 monthly columns for a myeloma website and becoming a mentor for other patients. I see being a part of the R2V team as an extension of those efforts. The diverse background of the team members will provide an opportunity to learn more about the disease and how we can all help to fight it.
The experience fundraising for the ride has served two important purposes for me. First, I am gratified that I can do my small part to help in the fight for a cure. New treatments are being approved regularly but more money is needed to continue the fight. Secondly, by reaching out to potential donors I have helped to increase awareness about myeloma. It needs to be brought out of the shadows to enhance the effort of promoting earlier diagnosis.
I am so looking forward to this ride. As an avid cyclist any opportunity to ride a bike, especially in areas with which I am not familiar is exciting. But more so I am looking forward to the conversations with such a knowledgeable group about their experiences with myeloma. This is truly a unique chance to learn. And, of course, to have some fun.
Please consider a donation to my campaign to find a cure: https://endurance.themmrf.org/R2VVermont/andrewgordon